LARRY J. IRVIN, Co-Founder & CEO
(HE/HIM/HIS)
Educational attainment was always a point of emphasis for Larry growing up. Raised by an early childhood educator, Larry's mother spent 23 years as a teacher for the Jefferson Parish Head Start program. Larry was most inspired by his mothers' perpetual benevolence, which extended from the classroom deep into the community. As a former teacher and high-school football coach, Larry has adopted those same values. A New Orleans native, Larry earned his Associate of Arts in Journalism/ Media Arts from Delgado Community College followed by earning his Bachelors of Arts in Communication Studies with a concentration in rhetorical theory and public address from Louisiana State University. Larry is a 2016 Camelback fellow and is a member of the WKKF Kellogg Leadership Network. Larry is also a member of EdLoc. Larry ensures the overall vision for each market and is the Chief Fundraiser. He is a master at relationship building which is key to growing the organization's work in Southeast Louisiana and beyond.
KRISTYNA N. JONES, Co-Founder & COO
(SHE/HER/HERS)
Before starting bet in 2014, Kris spent 15 years working in neighborhoods developing new housing for families and community-based assets like schools and libraries.
Born in Cleveland raised in a big town near New York City, Kris attended NYU where she studied urban studies and then went on to get her master's in urban policy from The New School—a liberal arts school best known for Parsons School of Design.
She moved to New Orleans in 2010 at the request of her best friend Amber. Though the company she worked for closed their doors in 2011, Kris stayed. Prior to working on BE2T, she ran the Louisiana Loan fund and was the head underwriter for the New Orleans Redevelopment Authority.
Kris mentors a lot of little sisters and brothers. Fun wise, she loves to dance, listen to music, read all the things, and talk about sports.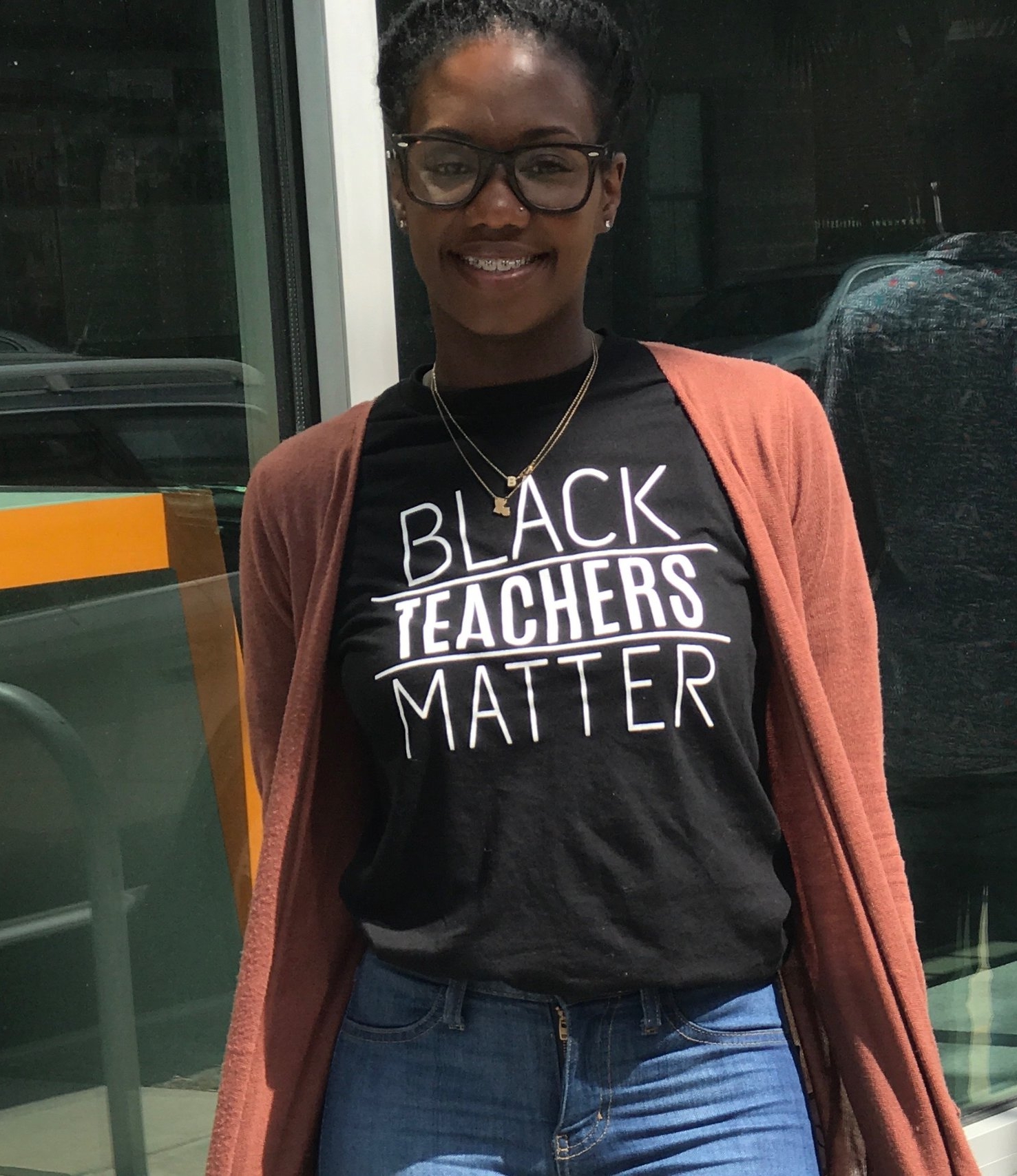 BIANCA BRIGNAC, Operations Manager
(SHE/HER/HERS)
Bianca obtained a bachelor's degree in elementary education from Louisiana State University. As a sophomore, she became a member of Associated Professional Educators of Louisiana, igniting her passion for promoting quality educators in Louisiana. Although she has not encountered many teachers of color throughout her school years, Bianca realizes the importance of increasing the representation of black teachers, especially male teachers, resulting from the her upbringing by a single mother. Bianca hopes to not only become an effective educator, but also continue to build, uplift, and encourage black male educators worldwide.
Bianca began her time with BE2T as a program coordinator in Baton Rouge and was a founding member of the site team there. Bianca has developed significant project management and operational skills through her time with National Society of Black Engineers summer programming. As the operations manager, Bianca ensures that all administrative and operational needs to support the fellows are in place and efficient.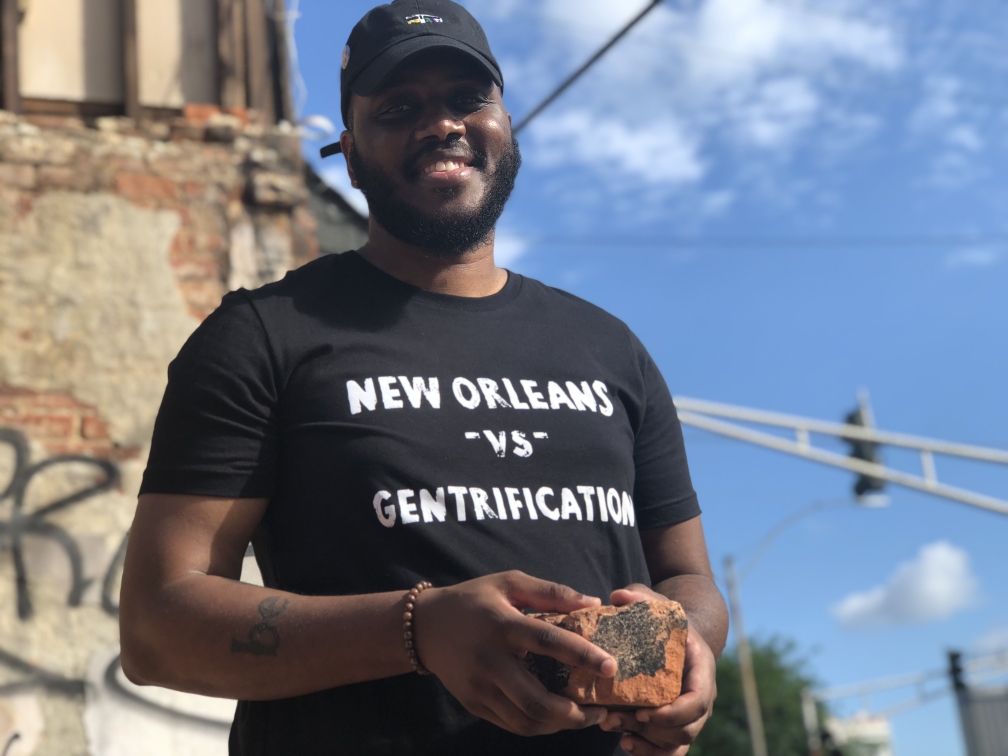 JESSE D. JONES, Site Manager - New Orleans
(HE/HIM/HIS)
Jesse is an educator hailing from Mobile, AL, by way of New Orleans. He has been fortunate enough to make it out of some circumstances himself and knows—through experience—how a lack of positive, Black representation can affect Black youth today. This understanding led him to BE2T. With his passion and commitment to his community, Jesse plans to change the narrative of not only Black youth, but Black educators also.
Jesse brings his firsthand knowledge, experience, and dedication to teaching to leading the fellows on the ground. Jesse also ensures our fellows have culturally enriching experiences that make space for self-reflection and greater understanding of the history of the community in which they work.
ASHTON CLARK, Site Manager - Baton Rouge
SYDNEY BROOKS, Program Coordinator - Baton Rouge/New Orleans
(SHE/HER/HERS)
Sydney received a Bachelors of Arts in Communication and Bachelors of Arts in Sociology from Louisiana State University. Her journey to education began when she entered into the BE2T Fellowship as one of the original Sister-Bruhs during the end of her freshman year. The fellowship gave Sydney the opportunity to tutor and mentor youth, helping her realize her passion for education and for service. During her senior year, Sydney transitioned from a tutor to staff member. Through her own experience, Sydney knows the tremendous impact that having someone who looks like you in the classroom can have, especially with the lack of positive representations of Black people in education. Now Sydney serves as both program coordinator for Baton Rouge and New Orleans and is now working towards her Masters in Communications.
Jeremiah-Anthony Righteous-Rogers, Communications
(THEY/THEM/THEIRS)
Jeremiah-Anthony has an infamously vicious sweet tooth. Their infatuation with sweets has only one rival: his insatiable love for crawfish etouffée. Their idea of a great time is eating vegan pastries while binge-watching Sailor Moon episodes.
As a native of Louisiana, Jeremiah is grateful to call a place with such a refreshingly unique culture home. The food, the music, the art and the "hey-baby-how-you-doin's" intertwine themselves to all whose roots are within Louisiana soil. Regardless of where his travels take him, Baton Rouge will be home always.
Jeremiah-Anthony received an associate's degree in humanities from Baton Rouge Community College and is dual degrees in mass communication and liberal arts (African and African-American Studies) from Louisiana State University. They plan to pursue a graduate degree in African-American studies. Jeremiah-Anthony is a poet also who hopes to make the world more diverse and inclusive world.